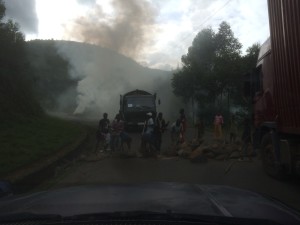 As violence escalates in the region, the people of Burundi continue to hope for peace. Pierre Nkurunziza, Burundi's president, is preparing to enter his next term. Those opposed to this term claim it is unconstitutional and refuse to recognize his presidency as legitimate.
The decision to run for another term has led to violence in this small country. Those in opposition have held demonstrations throughout the country, and sometimes grenade and gunfire attacks are heard in the capital city of Bujumbura. Recently, an attempted coup d'etat to remove President Nkurunziza failed, provoking even more violence.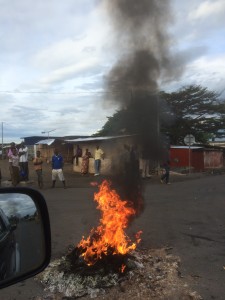 The increasing violence has left some in fear that a civil war will ensue. The blast of grenades and crackle of gunfire remind the citizens of Burundi that all is not well. Despite the increasing violence, Bujumbura is still relatively safe. Similar to our US base in Baltimore, violence is often concentrated in isolated areas. While the sound of gunfire and explosions in the night is hard to get accustomed to, we feel safe in Burundi.
Despite the political chaos in Burundi, Songa Energy is still able to conduct business, meet with Government officials and community members, proceed with feasibility studies, and begin construction planning. For the economy of Burundi to thrive, peace must be found and tension must be reduced.